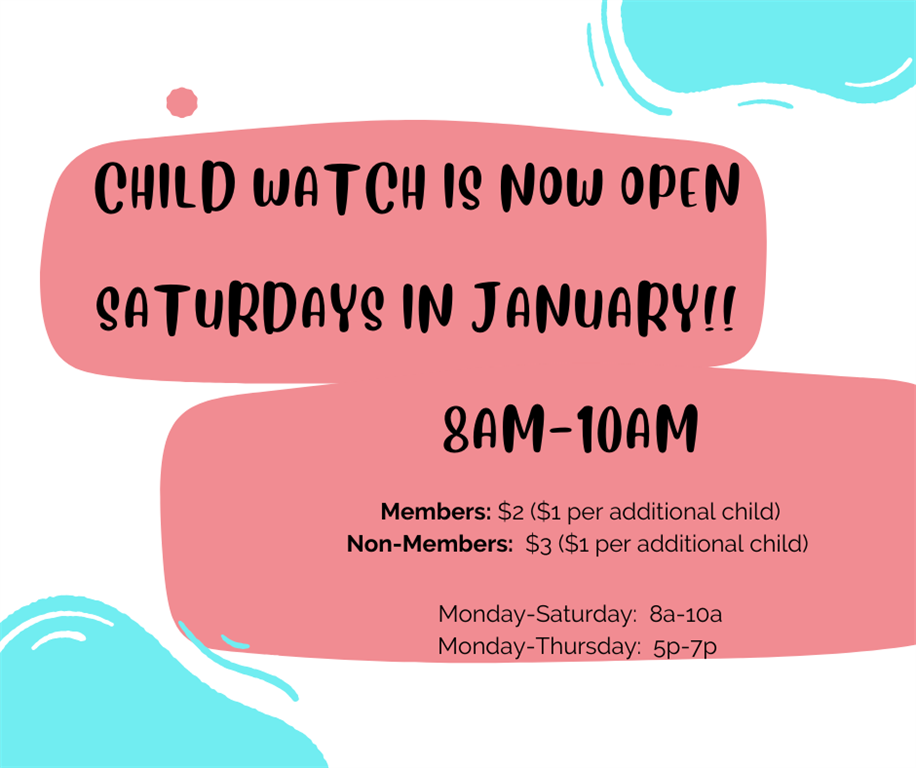 Your YOU time. Their FUN time!
Child Watch can help you achieve your health and wellness goals by offering a convenient
option for your little ones. Kids will enjoy fun and games that keep them engaged while you grab a workout, shoot some hoops or take a fitness class. Our caring and qualified staff will watch over your children. Offered for Lunda Community Center members only.
Our Child Watch is open to those 15 months - 8 years of age.
HOURS:
Monday: 8:00am-10:00am and 4:00pm-7:30pm
Tuesday: 8:00am-10:00am and 4:00pm-7:30pm
Wednesday: 8:00am-10:00am and 4:00pm-7:30pm
Thursday: 8:00am-10:00am and 4:00pm-7:30pm
Fridays and Saturdays: 8:00am-10:00am